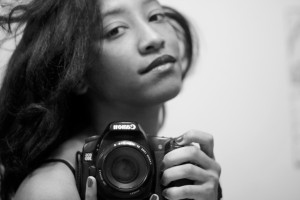 Biography:
I am the photographer, subject and editor for all my self portraits.
I shoot music shows, weddings and engagements.
I am a graduate of Montclair State University with a Bachelors of Arts in Fine Arts.
All my work on this Facebook page/ official site come from me. Please, do not use any of my photos for commercial purposes without my prior written consent. All of them are copyrighted. Thank you.
Some press (online & print)
-Online Blogs-Afrobella Art (Sept 2011)
Afro Punk (Sept 2010) Self-Portraits + StereoCrowd + Janelle Monae
Black Girls Long Hair. Self-Portraits. (Sept 2010)
Mix206- Artoholiks. Self Portraits. (July 2010)
Diddy Blog. Self Portrait. (June 2010)
The Goddess. Effect Self Portrait. (Nov 2009)
Ultraviolet Underground, The Digital Realm of Purple Magazine. Self-Portrait. (Dec 2008)
Concreteloop.com.  Janelle Monae performing in NY. (April 2008)
-Interviews-
Afrobella (Sept 2011)
-Magazine/ Newspapers/ Books-
"The Complete Visual Bible" by Stephen M. Miller (self-portrait)
Elle Magazine – Video Star "Eily Flowers" (2009)
"NY TIMES" – Long Live The King – Michael Jackson Fans at Apollo (2009)
The Guardian (UK newspaper) – "Yes, We Can!" (2008)
Atlantic County Woman Newspaper (March 2009)
A Message For Obama – "Yes, We Can" Blurb (2008)
A Mind's Eye Montclair State Art Magazine (2006)
-Exhibitions-
Artists Wanted – Manhattan, NY (May 2009)
Atlantic City Art Center – (March 2009)
-Awards-
Artists Wanted NYC – International Self Portraiture – Honorable Mention (2009)